Home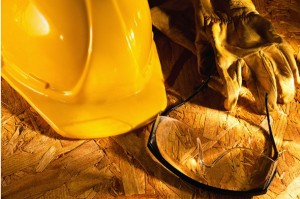 Mechanical Contractors has been in business since March of 1998, We have extremely qualified personnel in both the millwright and industrial piping industry. By July of this year over 90% of employees will have attended OSHA 10 training with the supervisors having attended OSHA 30. Mechanical Contractors has a dedicated safety professional, which can train for forklift use, OSHA 10 and 30, he is also a trainer for crane signaling and rigging.  He does spot checks on job sites to ensure the HAZMAT and MSD'S are up to date. He will also check the job site to ensure safety is NUMBER 1.
Mechanical Contractors has a weekly toolbox talk per job site.
Mechanical Contractors follows OSHA regulations 100%, unless the customer's policies are greater than what OSHA would require per job.
Mechanical Contractors employees are required to wear hard hats, safety glasses, and steel-toed boots while on the job site.  Also, safety glasses are required during all welding procedures.
Mechanical Contractors Supervisors must clear all confined space work through Troy Miller or Tom Pheanis, prior to the work being started.
Mechanical Contractors Drug Screening will be done for new hires, recordable incidents and upon the customer's request at the expense of Mechanical Contractors.
Any Mechanical Contractors employee that is NOT comfortable with a situation, will NOT be required to continue working until there has been a Mechanical Contractors Supervisor inspect and evaluate the problem.
Troy Miller