Home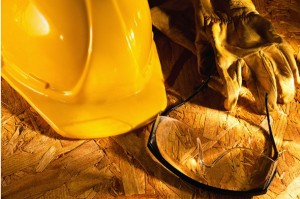 Welcome to Mechanical Contractors Inc, your trusted partner in mechanical solutions for the food and industrial industry and beyond since 1998. With a steadfast commitment to excellence and safety, we specialize in a wide array of services that encompass mechanical maintenance. process piping, sanitary welding, millwright work, pump setting, shop and mobile welding, conveyor installations, spouting relining, structural welding, and custom fabricating. As a seasoned player in the field, we pride ourselves on our deep-rooted familiarity with the intricacies of the food industry1, including the realm of milling.
While we might be considered a smaller company, we are driven by an unwavering belief that no job is too small to be executed with precision, care, and dedication. Our journey began with a vision to provide unmatched mechanical solutions, and today, we stand as a testament to the power of that vision realized. With each project we undertake, we bring to the table not only our technical expertise but also a genuine passion for delivering results that exceed expectations.
At Mechanical Contractors Inc, safety is not just a buzzword – it's a fundamental value that underscores every aspect of our operations. We understand that the success of any project hinges on the well-being of our team members, clients, and the environment in which we work. That's why we've made safety an integral part of our culture, integrating best practices, rigorous training, and meticulous protocols into everything we do.
Whether you're seeking assistance with a complex process piping installation, sanitary welding in a sensitive environment, precision millwright work, or any other service within our wide-ranging portfolio, we are here to collaborate, innovate, and bring your vision to life. Our track record speaks volumes about our commitment to quality and reliability, and we're excited to embark on new challenges alongside you.
Thank you for considering Mechanical Contractors Inc as your partner. We look forward to the opportunity to showcase our expertise, dedication, and unwavering commitment to safety in every project we undertake.
---
PARTNERS
---